Current Guidelines for Churches as mandated by the Metropolis of Atlanta
All parishioners (from age 2 & above) must wear masks at all times during all church services. Please bring an appropriate mask/face covering with you.


All parishioners must have their temperature taken upon entering the church. No one registering a temperature greater than 100.4° may enter the Church.


All parishioners must sign in before entering the church. This is to comply with CDC and Metropolis requirements for contact tracking in the event someone tests positive for COVID 19


Candles will be distributed by Parish Council members.


All parishioners are reminded that venerating an Icon does not require a kiss. A solemn reverent bow is most appropriate.


Please do not kiss or touch any icons.


All parishioners must practice social distancing at all times.


All parishioners will be escorted to their seats.


Parishioners will not be able to choose their own seat and must sit where directed by Parish Council to practice social distancing.
No liturgy books will be in the pews. Please feel free to bring your own.


Those wishing to take communion will do so at the direction of Parish Council row by row and practice social distancing until returning to their seat.


Masks may be removed only when actually receiving communion.


The Priest(s) will be required to wear a mask during communion.


Dismissal after the Liturgy will be at the direction of Parish Council members row by row to practice social distancing.


There is to be no congregating in the Narthex after dismissal. There will be no coffee hour. All parishioners are to go directly to their cars.
Seating will be limited in our Cathedral on a first come, first seated basis. Once the Church's social distancing limits are met, overflow seating will be available in the HELLENIC CENTER after the opportunity to light a candle. A Priest or Deacon will come and offer communion as well as Andidoron to those in the hall.
If anyone is unable or unwilling to abide by these mandatory guidelines, you are encouraged to continue to participate in the service by way of online streaming until these mandatory guidelines are lifted by the Metropolis.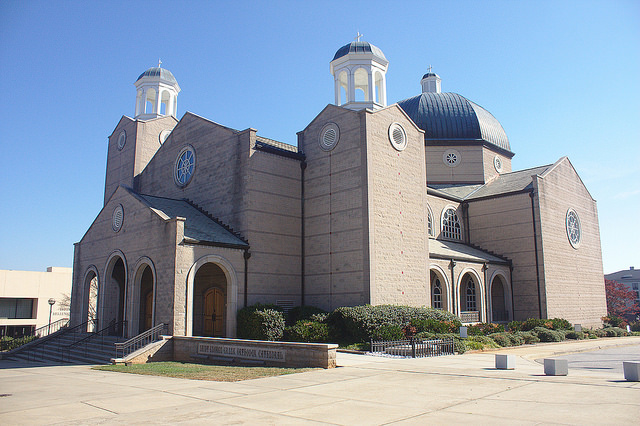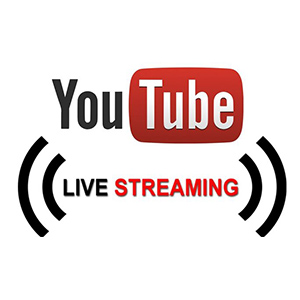 Watch us live by clicking the button above!

Upcoming Events
Daughters of Penelope - small hall
Jan 28 6 pm
YAL Meeting
Iron Hill Brewery and Restaurant, 741 Haywood Rd, Greenville, SC 29607, USA
Jan 28 6:30 pm
Liturgy for the Three Hierarchs
Jan 30 9:30 am
Orthros
Cathedral
Jan 31 9 am
Divine Liturgy
Cathedral
Jan 31 10 am
40 day memorial for Aglaia Bikas
Jan 31 11 am
Liturgy for the Presentation of the Lord
Feb 2 9:30 am
Please be sure to check the full calendar for more upcoming events!
Online Chapel

Worship Schedule
January 25: Liturgy for Gregory the Theologian 9:30am (cathedral)
January 30: Liturgy for The Three Hierarchs 9:30am (cathedral)
Sundays:
Orthros (Matins): 9:00 AM
Divine Liturgy: 10:00 AM
---
Announcements
The First meeting of GOYA for the new year will be held on Sunday, January 17th, in the teen room after Liturgy. If anyone has kids in middle school or high school who want to join GOYA, please email Fr. Mike at [email protected]