Worship Schedule
Sundays:
Orthros (Matins): 9:00 AM
Divine Liturgy: 10:00 AM
---
Announcements
ANNUAL PHILOPTOCHOS BAKE SALE and LUNCHEON
Thursday and Friday, November 18-19th
HELP NEEDED!
CLICK HERE for Online Ordering!
The Saint George Ladies' Philoptochos is holding its annual Bake Sale and Luncheon on November 18th and 19th. This will be a drive-thru event similar to last year so we desperately need your help filling orders.
The drive through will utilize the horseshoe between the Cathedral and the Hellenic Center on Academy Street, as seen here: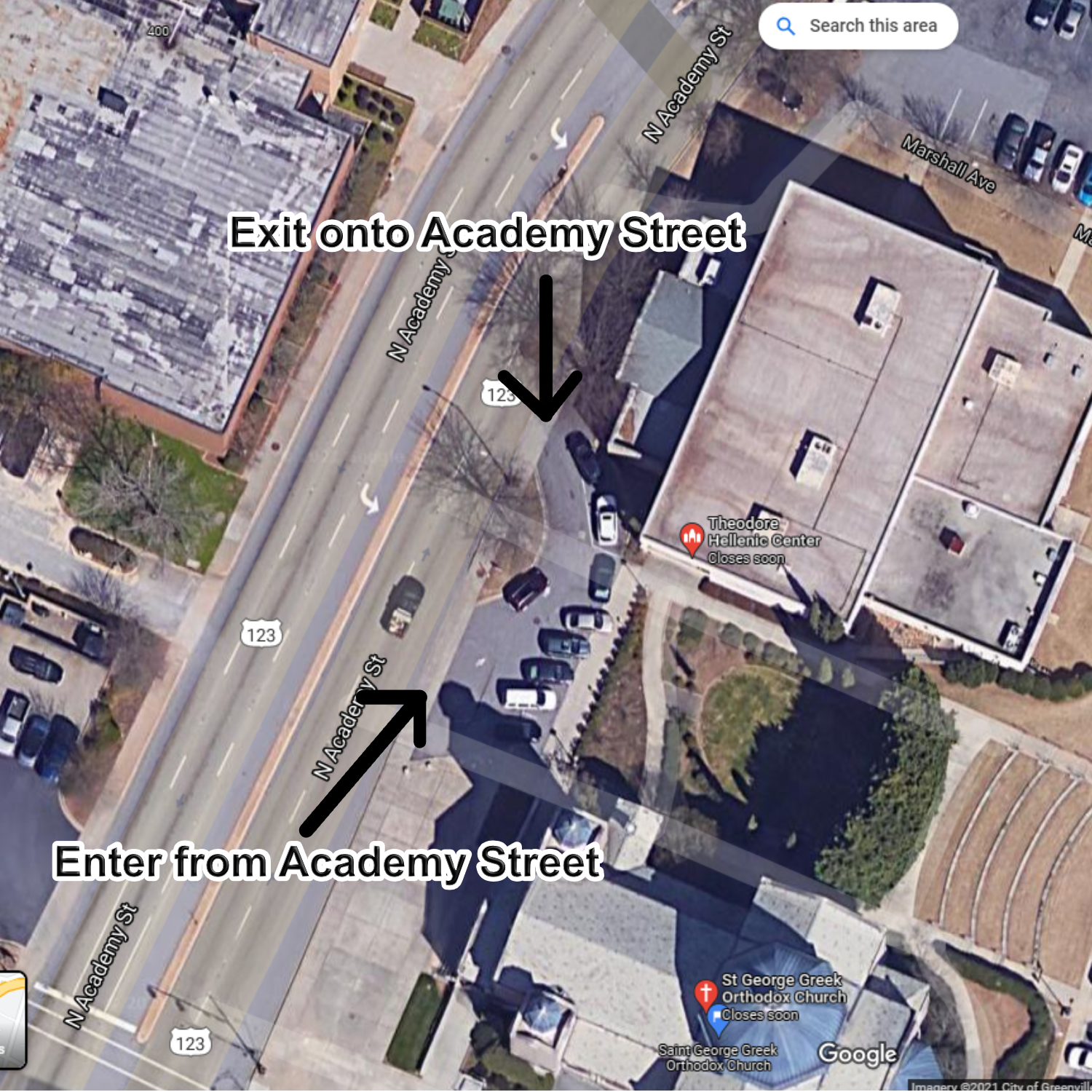 A special sign-up page has been set up for volunteers here:

https://www.signupgenius.com/go/10c0d4dadac2ca2f4ce9-2021

Please feel free to share the sign up link or the images of the menu below to any social media accounts you may have. We would love to promote this in any way possible; either for those who would like to help or for potential customers. Thank you.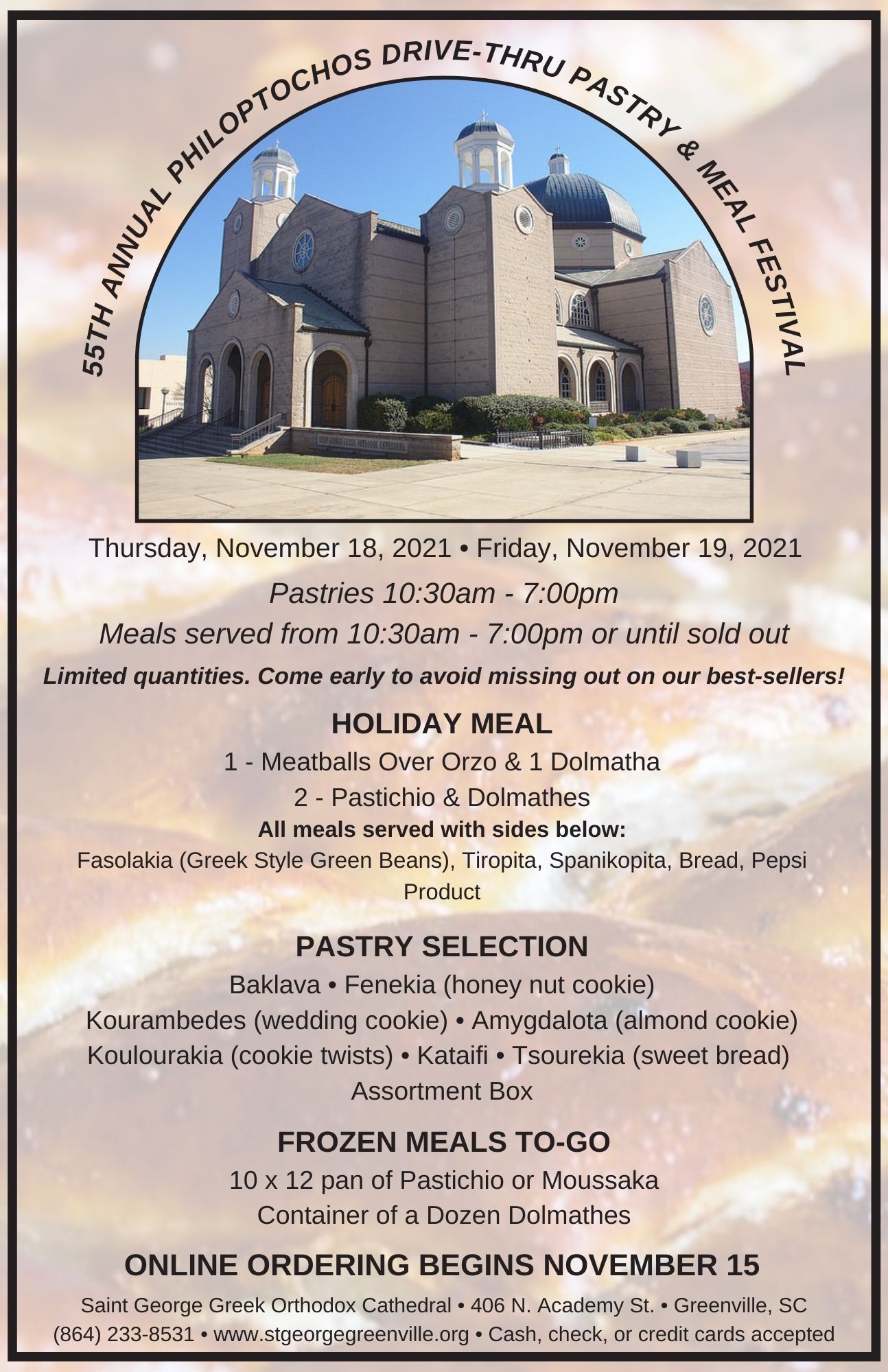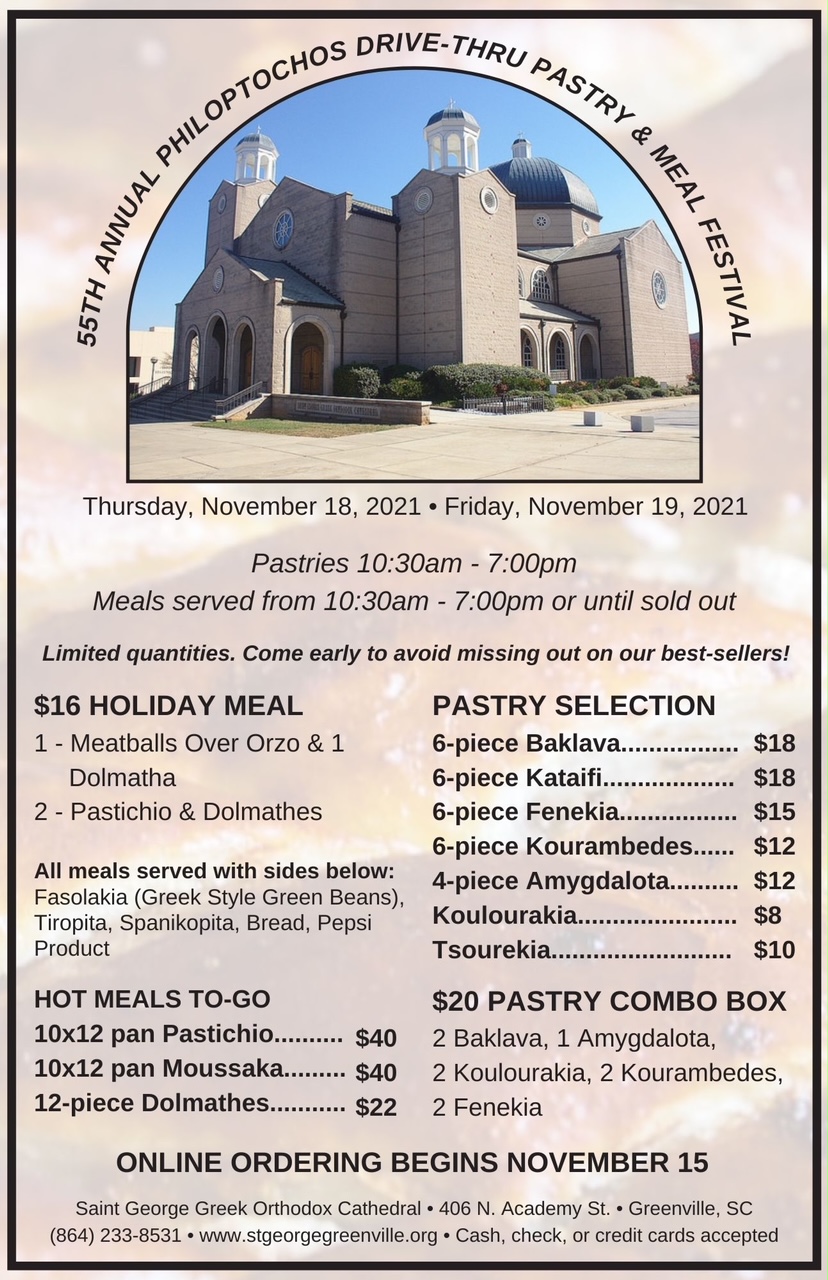 Online Chapel
Wednesday of the 11th Week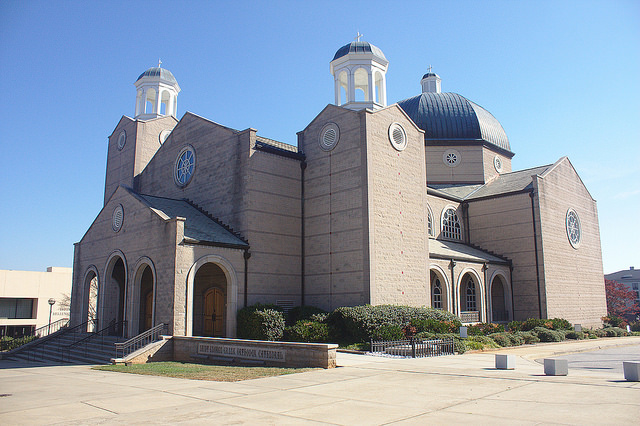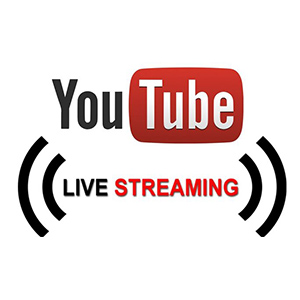 Watch us live by clicking the button above!

Upcoming Events
Greek School
Dec 1 4:10 pm
Choir Practice
Dec 1 6:30 pm
Divine Liturgy
Dec 2 9:30 am
Greek School
Dec 3 4:10 pm
Cassandra Watters Wedding Rehearsal
Dec 3 4:30 pm
Cassandra Watters Wedding
Dec 4 4 pm
Please be sure to check the full calendar for more upcoming events!